Unicorn Store
Film Review Unicorn Store · Brie Larson · Samuel L. Jackson · Joan Cusack · Bradley Whitford · Mamoudou Athie · TV-PG · 2017 · Poops&Praises · PROJECT-FILM-52
This week, we return back to good old Netflix to find our movie to watch, as well as bring back another edition of "Poops & Praises", a style of review where I just list what I liked (praises) and what I didn't like (poops). Warning, there are mild spoilers ahead.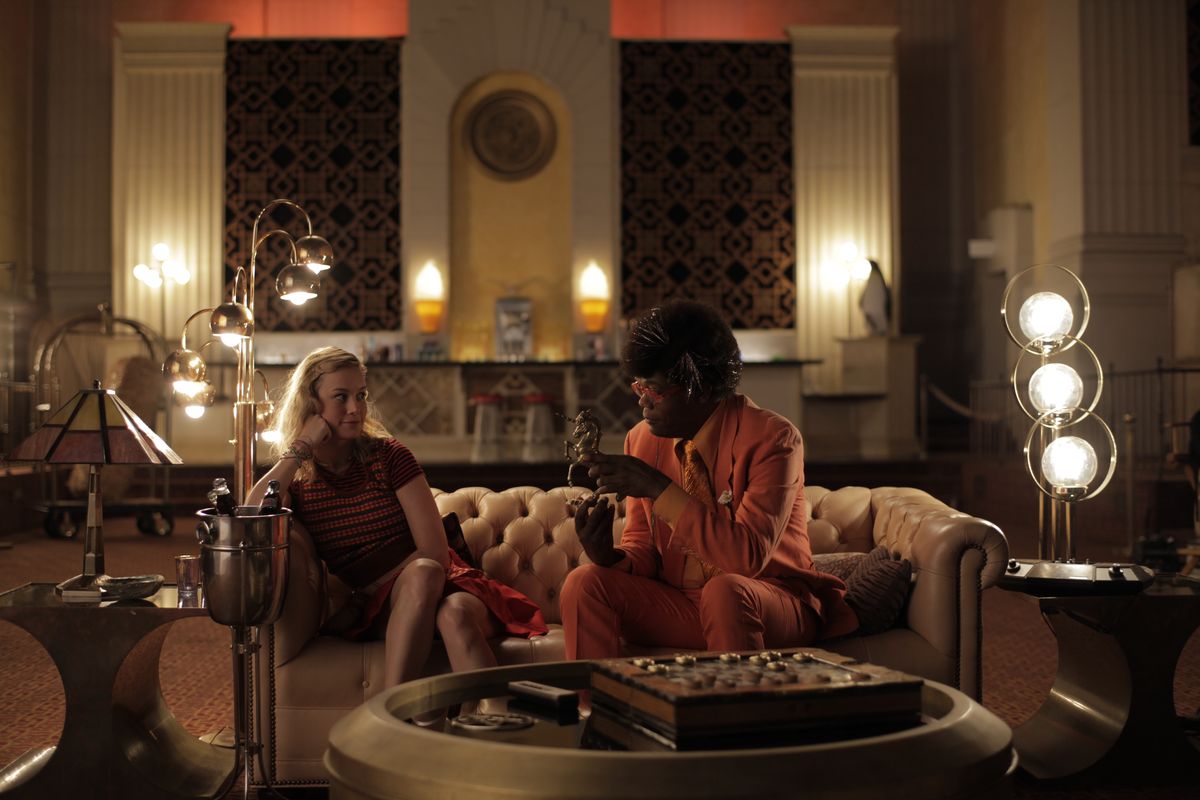 A brief description: A failed art student gets a strange invite to a store that offers her a unicorn, if she can prove she is worthy of it.
| PRAISE | POOP |
| --- | --- |
| Kit (Brie Larson) represents many Millenials who are struggling to figure out who they are as they transition into adulthood. | The film never really does a great job of showing who Kit really is. |
| Samuel Jackson brings the fun with his role as The Salesman, and who doesn't love Samuel Jackson in a pink suit and tinsel in afros? | The supporting cast has comedic chops, but most of the jokes fall flat; it feels like there was a lot of wasted potential here. And I don't think Sam Jackson said mother f*cker even once in this movie. |
| "Unicorn Store" is Brie Larson's directorial debut and is a part of 51 Entertainment's initiative to get more female-made movies in a male saturated world. | Making a good comedy-satire is hard to get right, and the level of execution displayed here shows that Brie doesn't have the experience to pull it off. |
| Kit's journey encourages people to live out their inner child and that it's alright to be weird. | No one in real life should be getting that much paint on their face. |
| The office scenes are probably the best part of the movie, providing some great moments (that Mystic Vac presentation is something to behold). | A lot of the scenes that work best in the film rely on what I call the "cringe factor", which is not my favorite style of comedy. |
| The film encourages finding self-worth through your failures and chasing after your dreams. | For some reason, finding your self worth requires a random love interest to help you realize it? Huh? |
"Unicorn Store" has well-meaning intentions with good ideas, but it doesn't commit hard enough in a tonal direction, leaving us with a glittery mess that I can't really recommend. Sorry Brie, better luck on your next directing job.
★ ★
---
Director: Brie Larson
Starring: Brie Larson, Samuel L. Jackson, Joan Cusack, Bradley Whitford, Mamoudou Athie
2017, TV-PG, 92 min
comments powered by

Disqus