The Favourite
Film Review The Favourite · Yorgos Lanthimos · Rachel Weisz · Emma Stone · Olivia Colman · R · 2018 · PROJECT-FILM-52
Yorgos Lanthimos' latest film, "The Favourite" is a critically acclaimed and highly divisive Best Picture nominee, and after watching, I can certainly see why. This is an English tea time snack with snappy bite and wickedly dark aftertaste.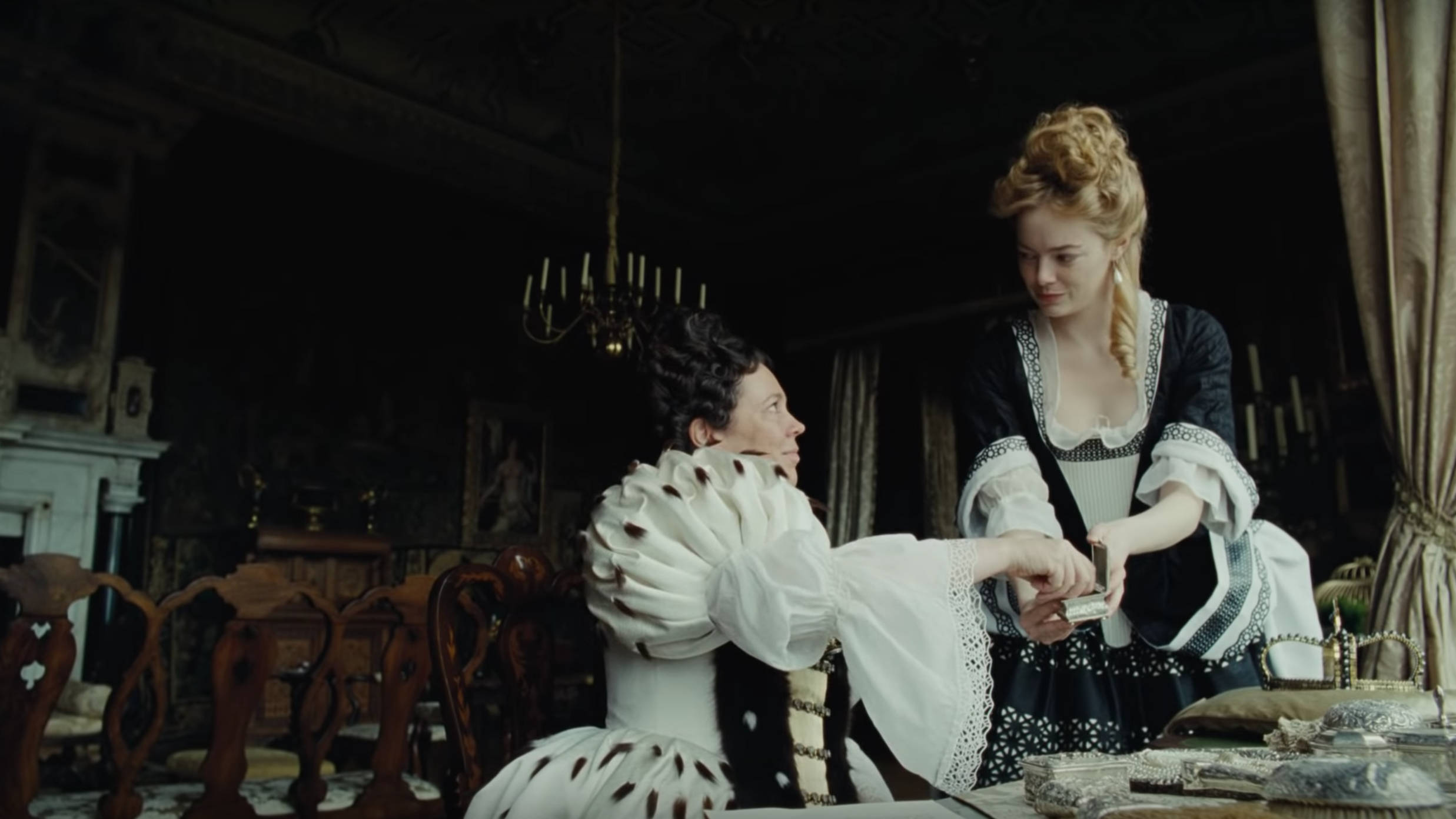 Based on real people and real events, "The Favourite" is set during the early 18th century, where Queen Anne (Olivia Colman) "rules" England in the midst of a war with France. Her close friend, Lady Sarah (Rachel Weisz) does the actual governing while dealing with the Queen's frail health and wild temper. Then Abigail (Emma Stone) enters the picture as she lands a job in the palace as a scullery maid. She's a fallen aristocrat who has her eyes set on returning back to her Lady status, and her cleverness and ambition soon finds her under the care of Sarah, and thus, closer to the Queen.
No details are spared in set design, costuming, cinematography, and soundtrack. Excellent performances from the three lead actresses bring the script to life with sharp comedy and drama bordering on the side of absurdity. Anyone familiar with Lanthimos' previous work ("The Lobster", "The Killing of a Sacred Deer"), will know to expect something weird going in, and Lanthimos certainly gives us something weird, though perhaps a bit more toned down than usual. It starts to fizzle out in the last chapters, and I know this film will not be for everyone. But still, this woman-led story about the consequences of lust for power leaves a lasting impression that will stand the test of time.
★ ★ ★ ★
---
Director: Yorgos Lanthimos
Starring: Rachel Weisz, Emma Stone, Olivia Colman 2018, R, 119 min
comments powered by

Disqus