To All the Boys I've Loved Before
Film Review To All the Boys I've Loved Before · Susan Johnson · Lana Condor · Noah Centineo · TV-14 · 2018 · Poops&Praises · PROJECT-FILM-52
This week's review follows a different format called "Poops and Praises" where I just list what I liked (praises) and what I didn't like (poops). However, before I get into that: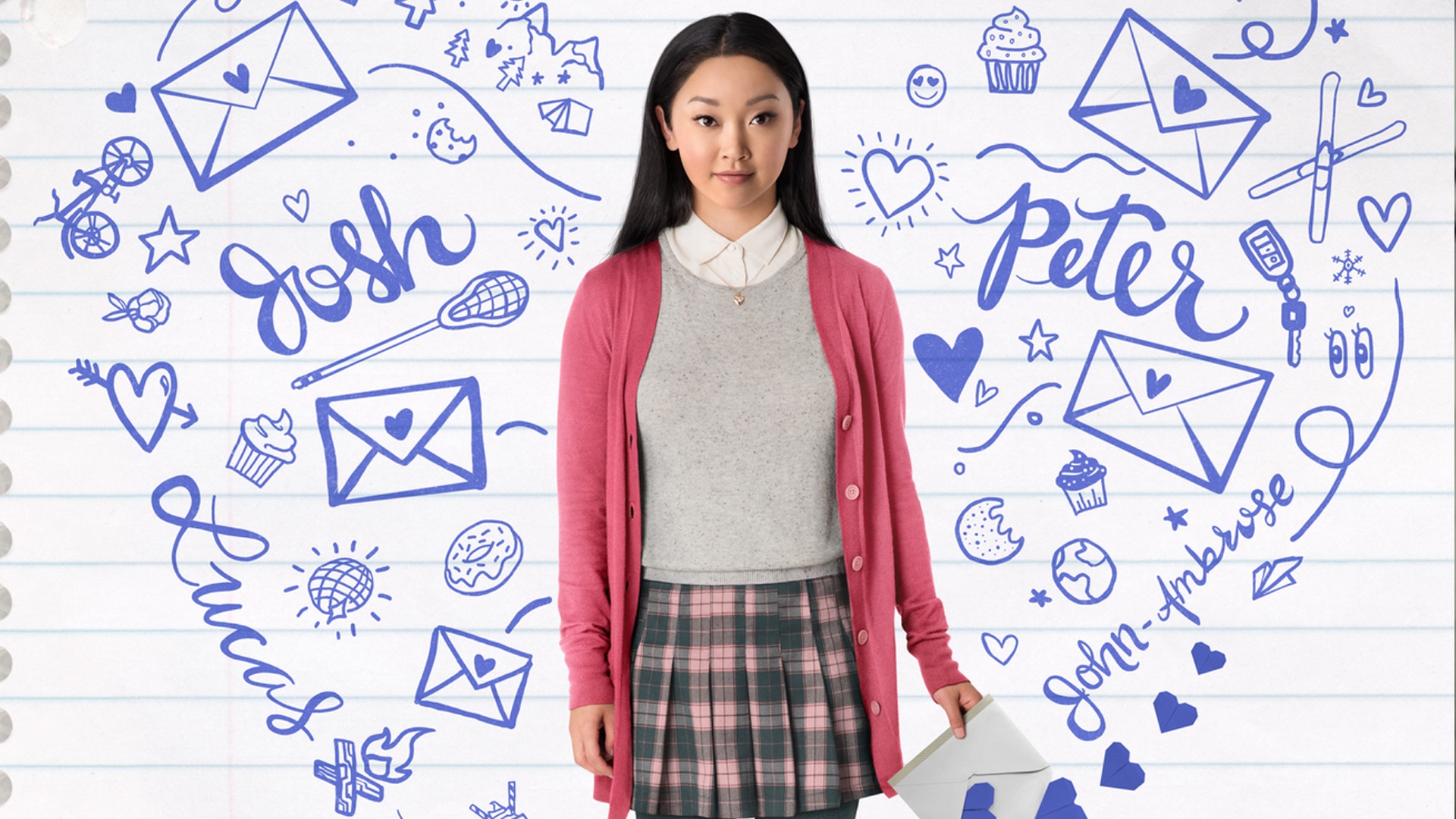 "To All the Boys I've Loved Before" is based off of the book by the same name written by Jenny Han.
I have not read said book.
A brief description: 5 love letters addressed to 5 different crushes of a teenage girl are exposed one day, dramatically changing her love life.
And now for the poops and praises:
| PRAISE | POOP |
| --- | --- |
| The main character is an Asian female, a much needed drop of non-white representation in American media. | A true Asian (or decent person) would not wear their dirty slippers onto the bed, let alone put them under the comforter (offensive scene begins at timestamp 5:35). |
| Noah Centineo has a convincing performance as Peter Kavinsky. He embodies the role of high school jock well (maybe a little too well). | The number of times someone addresses Peter Kavinsky by his full name is distractingly high. |
| Lana Condor brings a bit of charm to the lead role of Lara Jean that makes her a likeable heroine, and we root for her the whole way. | Inconsistent levels in Condor's acting weaken the emotional payoff of some scenes. |
| Lara Jean's younger sister and father are good characters that add comic relief but are also capable of providing emotional nuance. | Other side characters in the cast are poorly developed or one-dimensional. |
| There is actual chemistry between Condor and Centineo that makes the relationship believable. | The circumstances in which they get into a relationship are simply absurd. |
| The film encourages teenagers to open up and talk about emotionally complex topics like love, loss, and family. | The film also showcases a practically unchaperoned, school-sponsored ski trip to a beautiful mountain resort (to its credit, it does seem self-aware of the ridiculous nature of this trip). |
| A teenage girl is able to 🎵 find love in a hopeless place 🎵. | A teenage girl's first relationship is born out of fake one, which is not a healthy portrayal of love. |
Whether you're into the genre, or just like to laugh together at its cringier, cheesier moments, "To All the Boys I've Loved Before" is an adorable coming-of-age flick that's fun and easy to watch while still offering some emotional depth so that we don't feel like we wasted our time by the end.
★ ★ ★
---
Director: Susan Johnson
Starring: Lana Condor, Noah Centineo
2018, TV-14, 99 min
comments powered by

Disqus