Website Update: Version 0.21
Website Update tranquilpeak · update
With my return home from another gruelling quarter of classes, I've revamped the look of my website once more. Here's a quick "patch notes" if you will:
Visual Update
In the first website update, my main concerns were converting my Ruby and Jekyll website/blog into a Hugo website. I decided upon a simpler and cleaner theme: Redlounge. However, I decided that it was perhaps too simple for my taste, and decided to look to implement something that was still simple and clean, but also beautiful. I stumbled across Tranquilpeak and immediately cloned the theme from GitHub.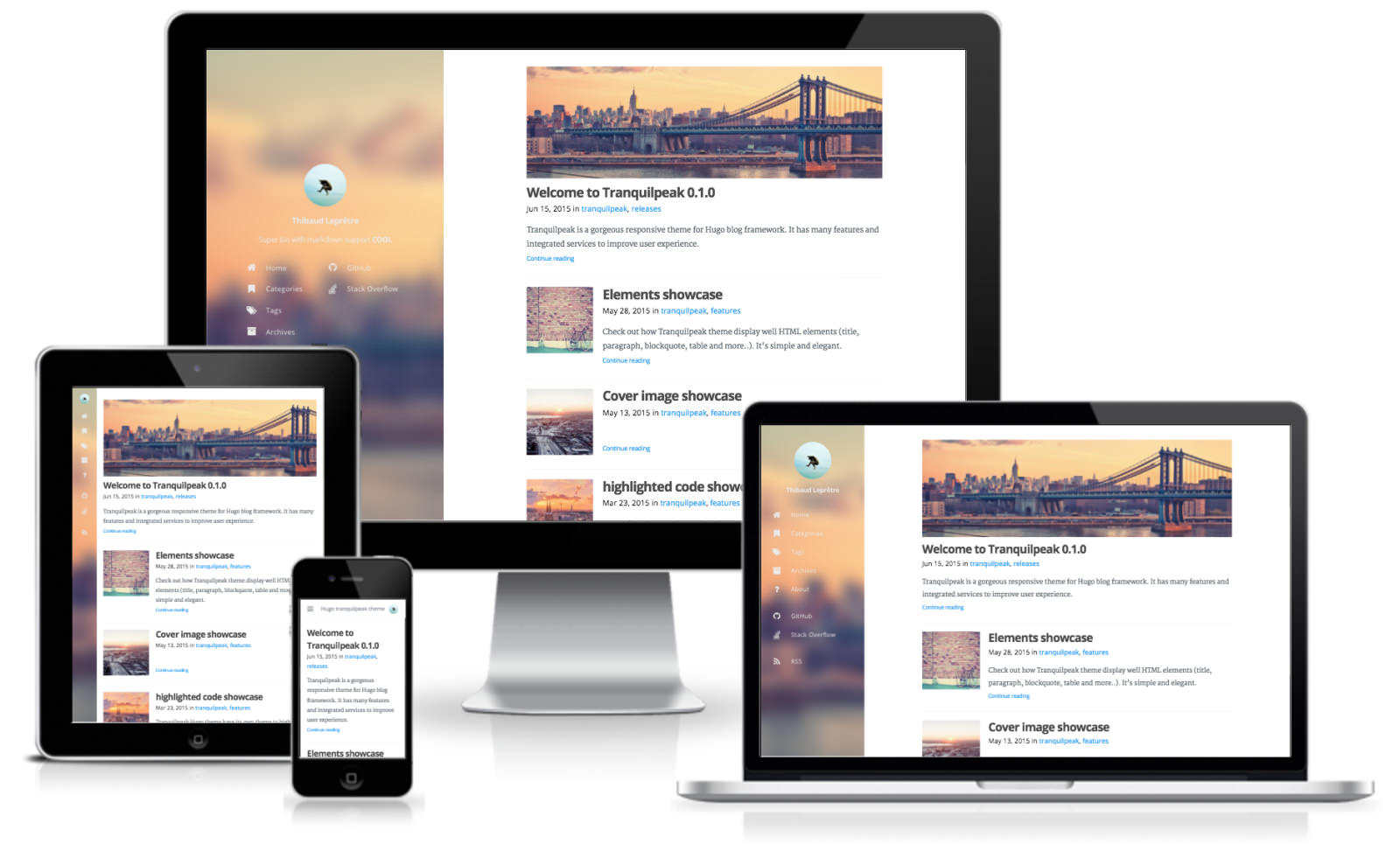 If you're familiar with Hugo and Markdown, changing themes is relatively simple. Essentially everything is laid out for you in the theme's config file. After customizing the config.toml file the way I wanted it, I just had to update all my posts' headers with YAML formatting, and then it was all ready to go!
What's Next?
Moving forward, I'd love to write blog posts and reviews more often, but as a 4th year undergrad, schoolwork and job search tend to take up a lot of my time. At this moment, I've not decided on any set plan, but I can promise that I will be writing a reflection of 2016 and posting that here before the end of the year. There, now hold me to it!
Other Changes & Updates
removed some more outdated/irrelevant posts, including some older film reviews
updated my resume
moved images to be loaded from a cloud rather than from source, speeding up webpage-loading time
comments powered by

Disqus